The moment you've all been waiting for is here.
Bolehills BMX official opening Jam.
Saturday 23rd May.
Expect razzing, gates, good times, and backstraight trains.
We'll be there with the club EZ up selling T shirts, stemcaps and the like.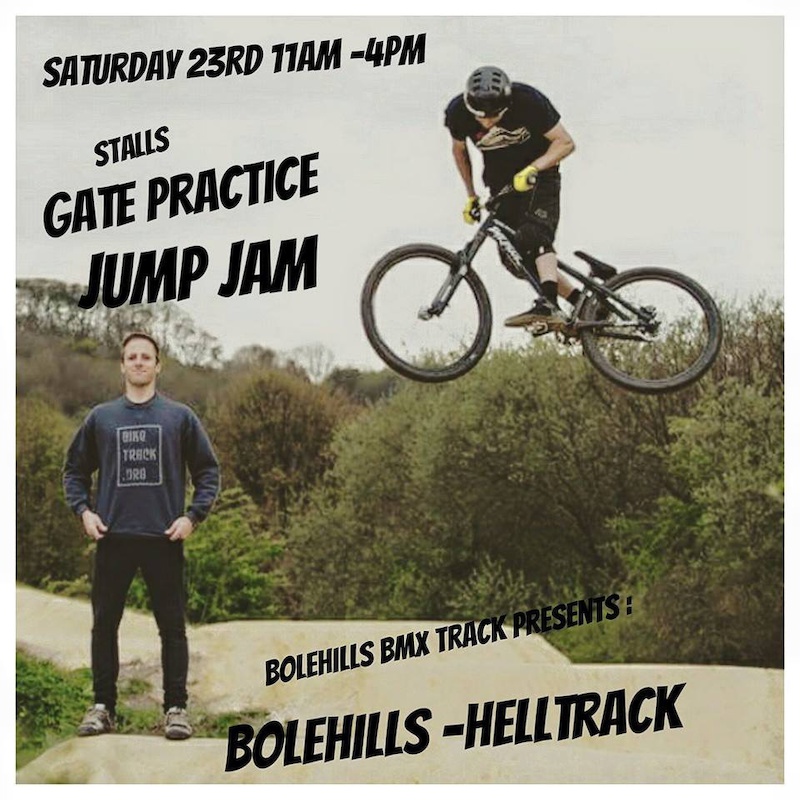 *** GATES ***
We will have gate practice for the first time in 5 years at Bolehills on the fresh gate provided by Gripple.
Because of the expected busy-ness of the track these will run in half hour slots throughout the day.
Bring Full Face helmet and long sleeve jersey as per any other gate practice.
£2 club members, £3 non members
*** Merchandise & Club Membership ***
We will be down with the latest merch – T shirts, Stem Caps and Stickers. Bring your pocket money!
We'll also be taking people for membership of the club which will get you discounted event entry and cheap gate nights, as well as giving something back to the track for future improvements.
Plan for the day
10-12am Sign on for gates/free practice
12 – 12.30 gate practice
12.30-1.30 free to ride track
1.30 – 2 gate practice
2-3 Backstraight Jam
3.- 3.30 gate practice
4.00 – 5.00 packdown
If you're planning to use the gate you will need
FULL FACE HELMET
GLOVES
LONG SLEEVES
This is so our BC insurance requirements are met.
Further details this week.
Facebook event here
https://www.facebook.com/events/1593691094253761/