She is done.
230 tonnes of surface, 24 hours of digger driving, countless barrows, peaking at 40 volunteers all working at once… gives you the best track in Yorkshire.

When I first started out on this project, I'd ridden and dug on and off at the hills since about 2009. It was always a labour of love, and never had any big council grants, or hoards of diggers; it was just something a few people kept floating along.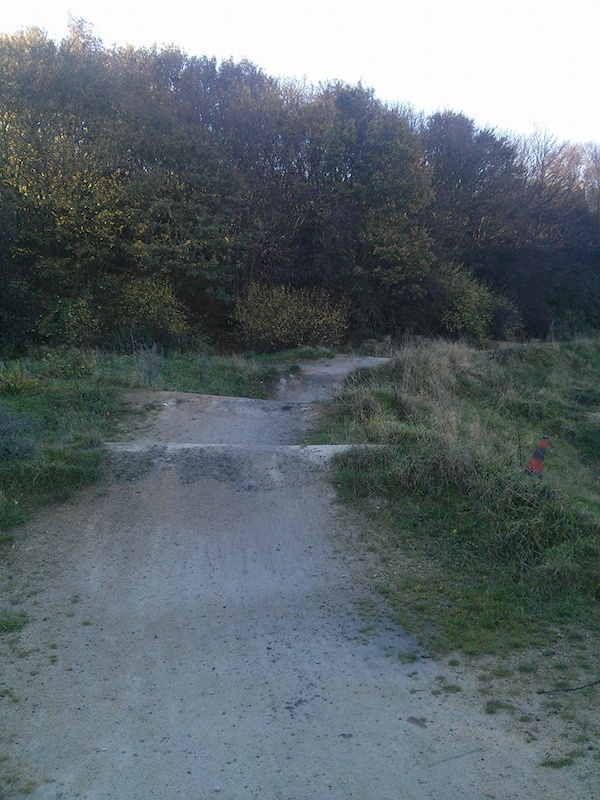 This time it changed. We started way back in September/October time, slowly cutting the grass back, removing bricks from the surface, tidying up… easy maintainance jobs we should have been doing anyway. But this time there was a goal – to get the full track resurfaced and reshaped and breathe a whole new life into the track.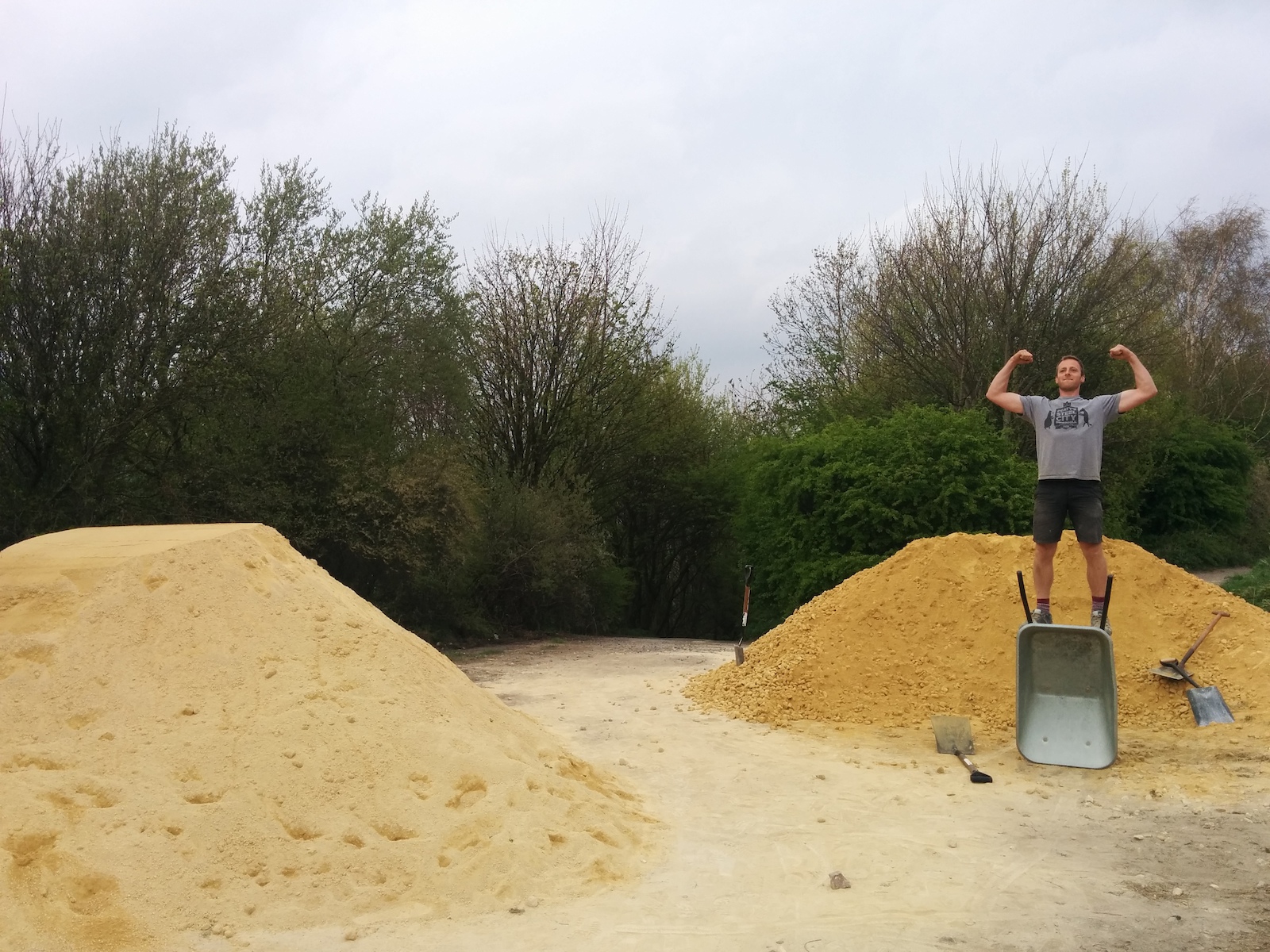 The word spread fast, and each dig day had more and more people turning up, people offered to sort surface out, get the gate fixed – do anything they could in their power to help us out.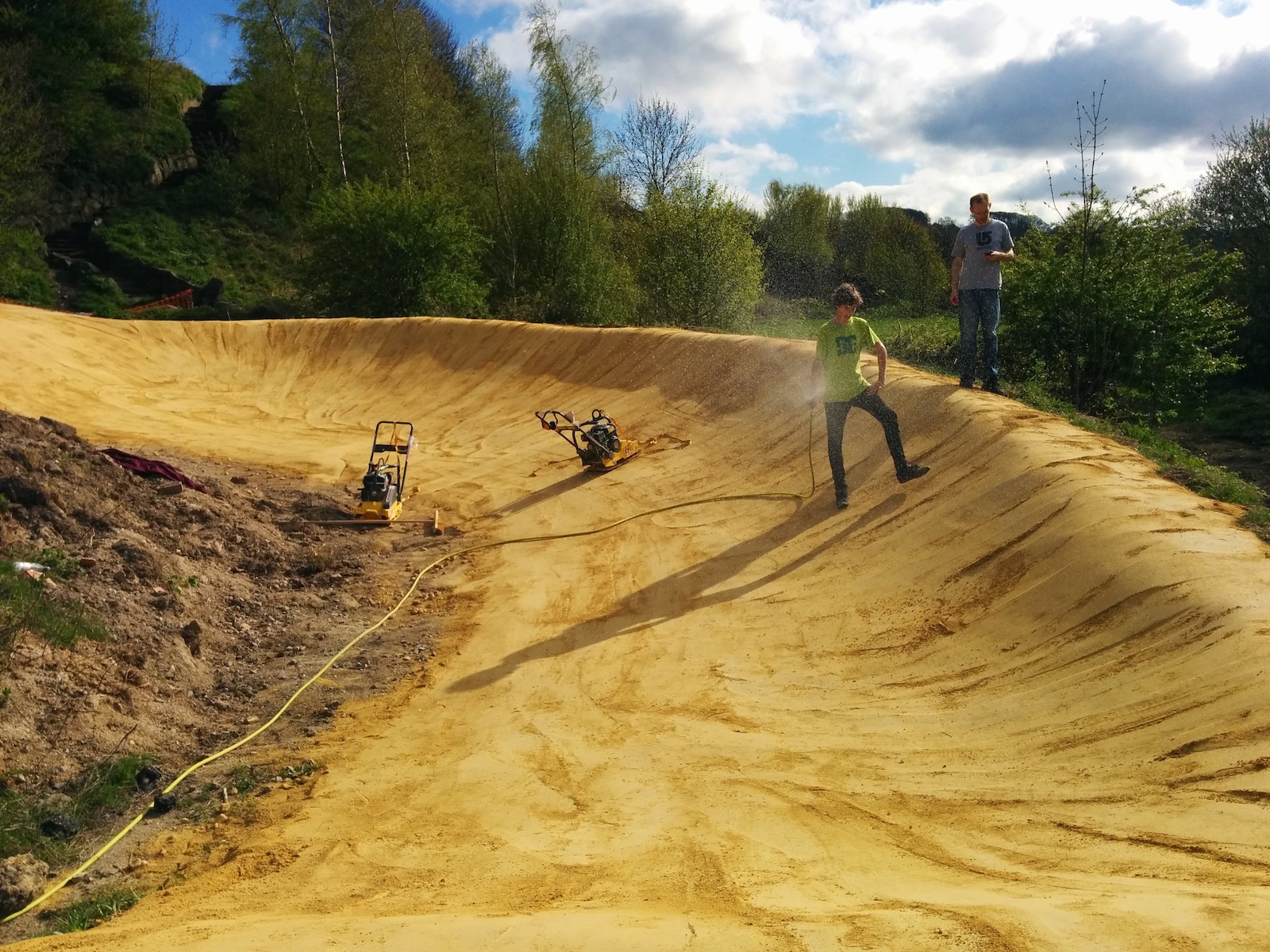 6 months later and the new surface has been laid, and it's just about bedded in and running better than it's done for a long long time. It would never would have happened without a few key names, and I want to give some thanks.
Jon Dallow, Andrew Phillips & the Rangers at Sheffield City Council/Woodland Trust.
A big cash injection from them paid for most of the surface, and the support with dealing with the paperwork has been massively appreciated. The lease of the tools from the woodyard along with the day of labour from the Rangers was vital. Thankyou.
https://www.woodlandtrust.org.uk/
Huge thanks to Henry Norman, John Paul Jones and the rest from Ride Sheffield.
They have given a great deal of cash raised from their social over Christmas, which paid for the initial run of T Shirts, which we have used to generate more money for the club. They also helped with organising and collecting the loaned tools for many dig days which helped us so much!
Big shout to Steel City Series and Steve Peat
At our darkest hour, when the surface had run out and we still had whacker plates running, they stumped up the cash raised from the inaugural Peaty's Steel City Downhill to help us finish the track.
Fistbumps to the best track builders in the biz, Steve Taylor, Jordan Gould & Chris from Biketrack.org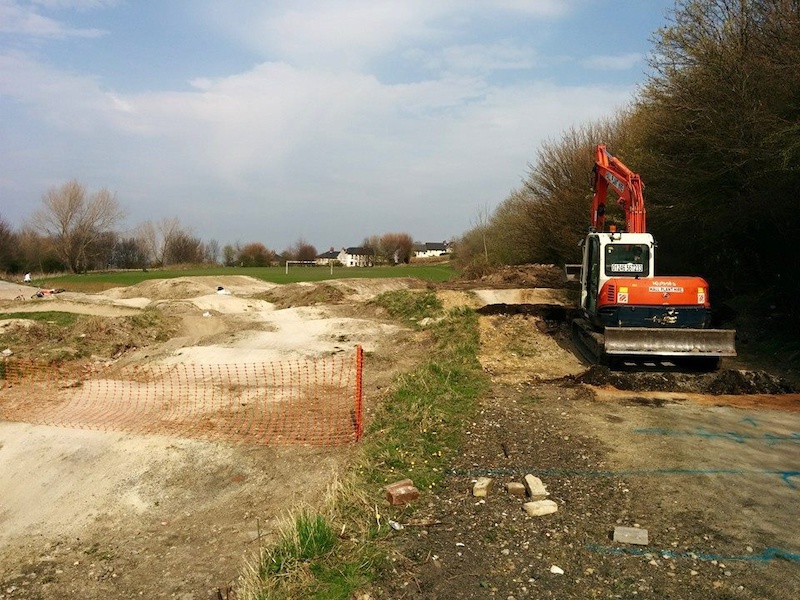 These boys were in it from the start, offering advice on how to build and get the best from the track, as well as driving diggers for 12 hours straight in their own time, as well as ordering surface, lending tools and giving up loads of time.
On the final day of whackerplating, Champion Hire came to our aid – thankyou.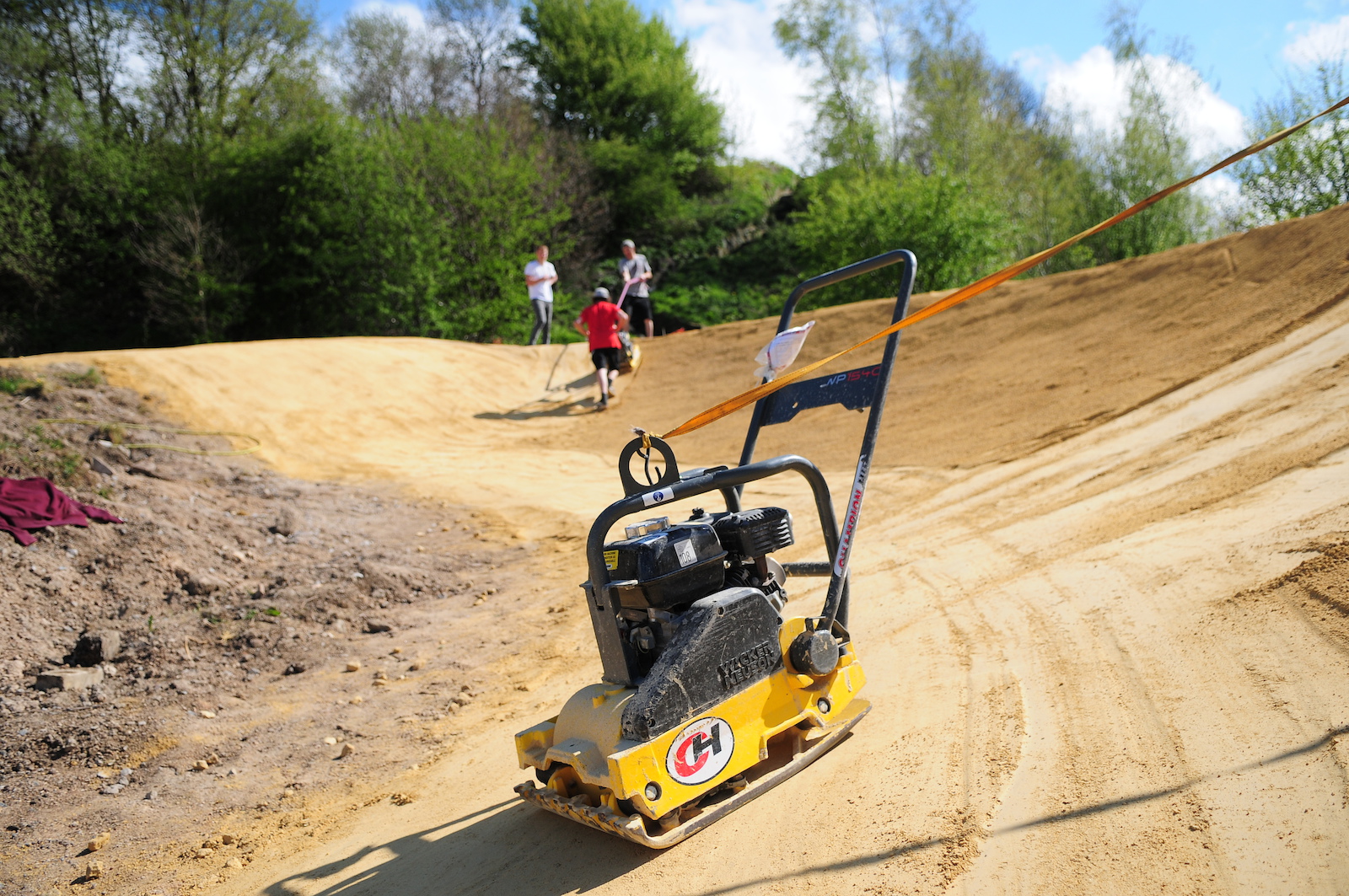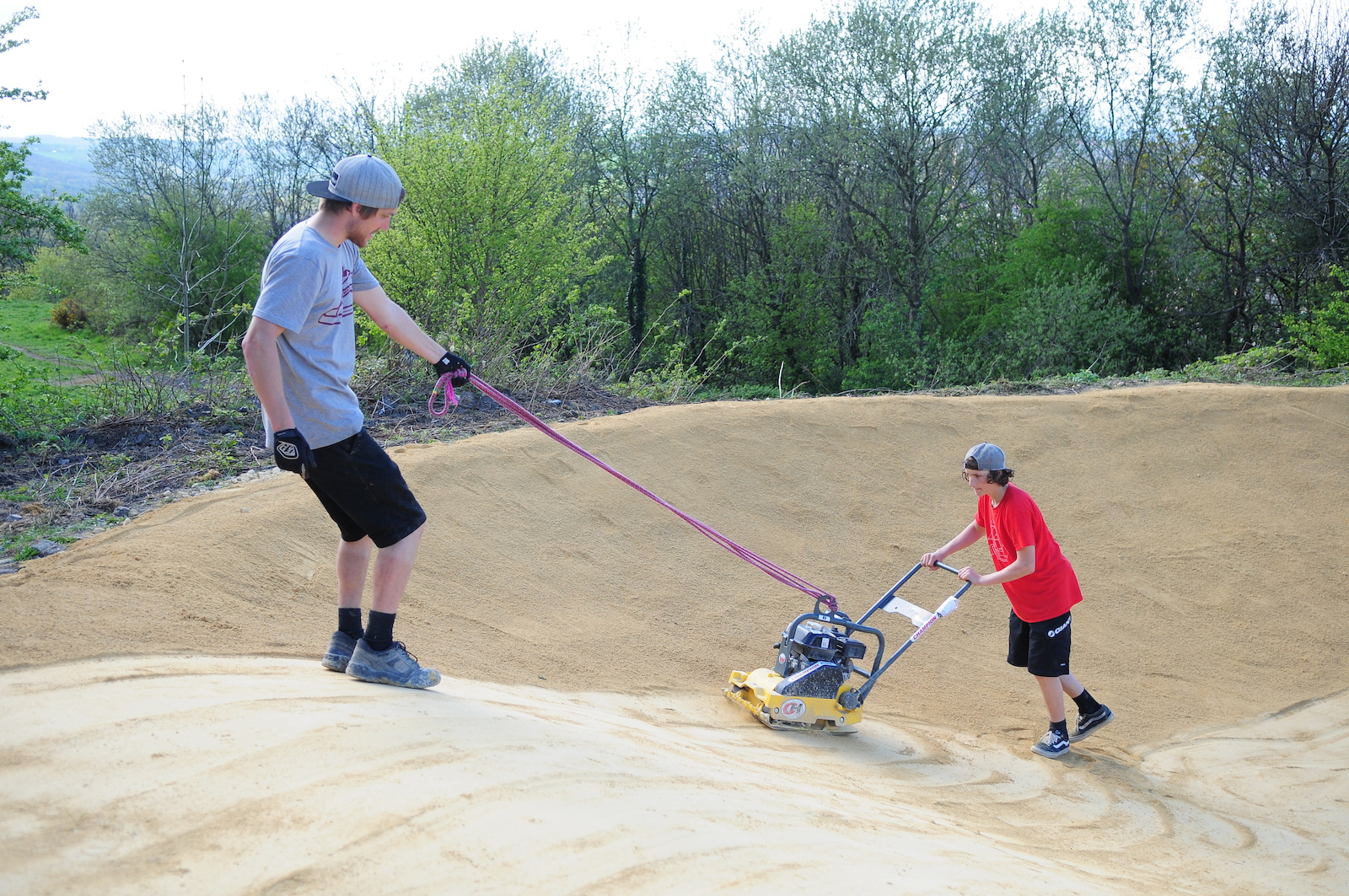 They provided us with 2 whackers completely free of charge to use for the weekend. They ended up getting the most incredible finish on the best part of the track.
Shouts to Martin Baker and the rest at Gripple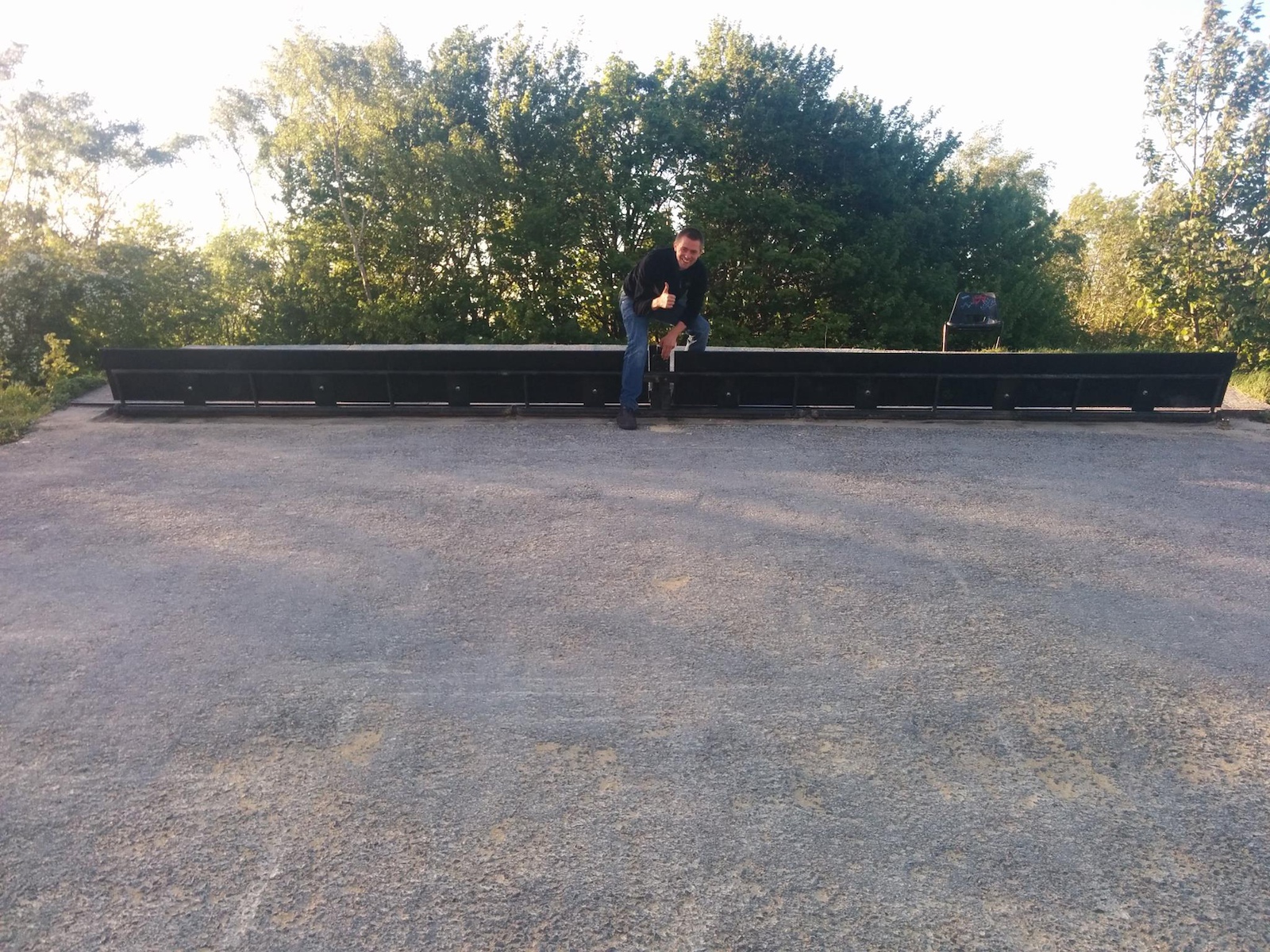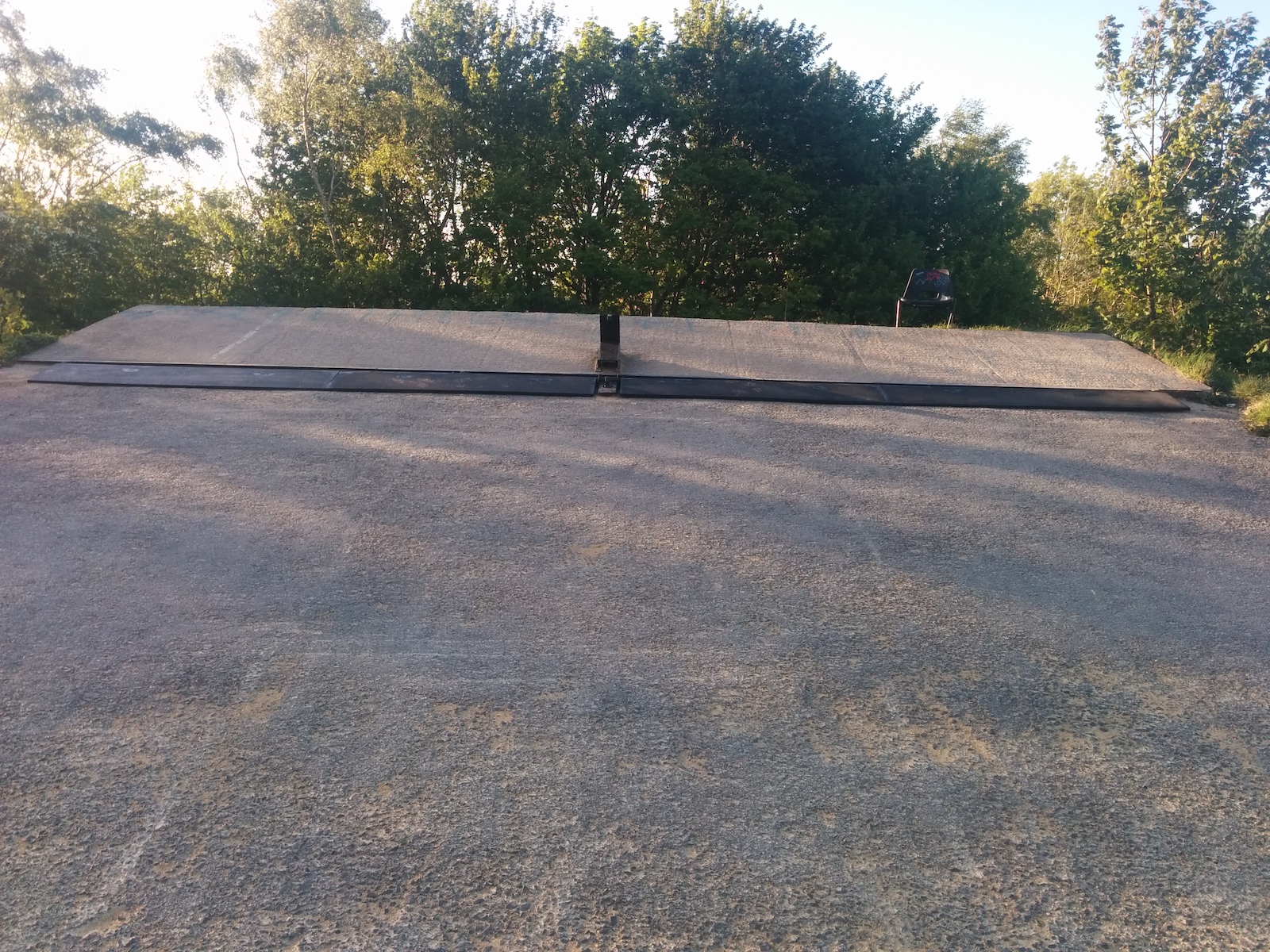 They offered early on in the project to provide materials for the new start gate, and delivered. A freshly painted gate with some quality marine ply will ensure the new gate it robust and will stand the test of time.
Big thanks to University of Sheffield Cycling Club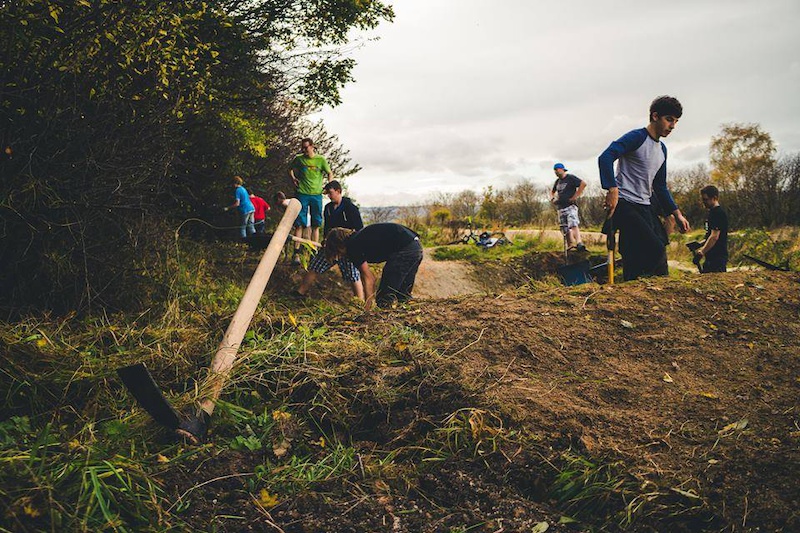 They paid for the digger hire that was used to revamp the first straight and clean a load of drains out – so when you're blasting the rollers, give them a thanks!
And lastly thanks to you – if you came and lifted a shovel, pushed a barrow, dug grass, whackerplated, raked or any form of help at all. You know who you are.
I'm truly honoured that the whole Sheffield riding community has come together and got behind this project to bring Bolehills from a haggard brickfest into what truly is one of the best tracks in the country.
Now it's time to reap what we've sowed.
#bolehillsforever